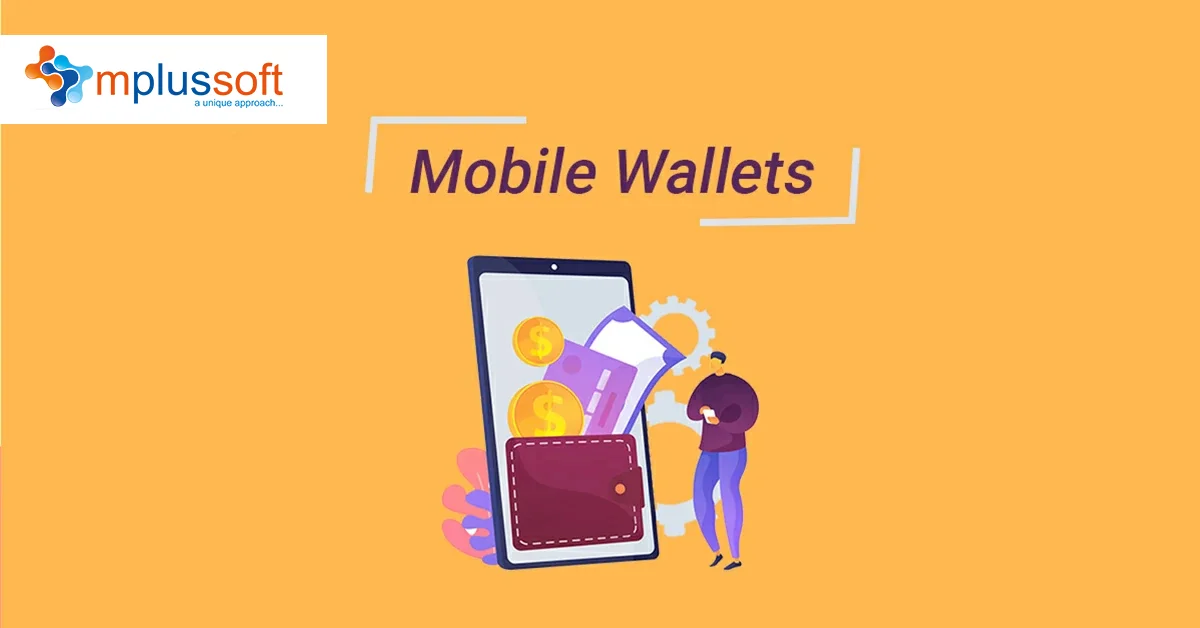 Mobile Wallets
A mobile wallet is an ultimate solution for all your payment needs. It gives you complete control of your finances, no matter where you are.
The idea of carrying cash that you might lose or misplace isn't very pleasant. Mobile wallets provide you with a secure means of carrying your money and making payments online. They provide a range of benefits over other conventional ways to carry cash - especially in a digital world.
So in this blog, we will explore how mobile wallets work, their types, benefits, and applications, so let's get started.
What is a Mobile Wallet?

A mobile wallet is a unique payment solution that bridges the digital and physical worlds in terms of transactions.
The idea is to take your money wherever you go - be it online or offline you can pay for things just with a tap without using a physical credit or debit card.
It can be used to buy things at various locations where online payments are accepted, like shopping at a bookstore, receiving medical treatment at a doctor's office, or even refueling your car.
To use the wallet, you just need to connect your bank account with the digital wallet app with a debit card or credit card details.
Almost all banks and some private companies offer electronic wallets like Paytm, Google Pay, PhonePe, Freecharge, Mobikwik, Airtel Money, Jio Money, etc.
How does a Mobile wallet work?
Mobile wallets use information transfer technology known as Near-Field Communications (NFC) to communicate with payment terminals in a very secure format for security reasons.
Payment data is kept in a variety of ways, and this differs from wallet to wallet. Additional details like credit or debit cards, coupon codes, reward points, and personal data are also stored in the app.
Types of Mobile Wallets
There are mainly three types of wallets currently available in India.
1. Open Wallet
Banks typically provide these sorts of mobile wallets. These mobile wallets may be used to buy products/services, transfer money, and withdraw money.
For instance, PayPal is an open mobile wallet that allows users to pay in offline stores, do online transactions and you can also withdraw cash.
2. Semi-Closed Wallet
Mobile wallet companies usually partner with specific merchants. Using these wallets you can make payments to the merchants as long as they are connected with the mobile wallet company.
But the downside is that users will not be able to withdraw the funds from the wallet.
3. Closed Wallet
A fixed quantity of money is locked in these sorts of wallets. Users will not be able to withdraw the money from the wallet or make payments to third-party merchants; however, they can only use the money on specific stores and websites.
Benefits of Mobile Wallets
Cashless Transactions
Mobile wallet apps have become an important alternative for those who don't want to carry cash or rely on physical cards when making payments.
Mobile Wallets let you tap into your bank account from anywhere with the help of an internet connection to make purchases on any shop.
One of the advantages of mobile wallets is that you don't have to keep cash on hand at all times. You can move money from your bank account directly into a mobile wallet or another mobile wallet.
You don't have to worry about any fees or limits being imposed on the transfer of money.
Based on the popularity of mobile wallets, Statista estimates that mobile wallet transactions in India were more than 36.5 trillion India rupees in 2020, and that number will more than triple by 2024.
Secure and Safe
The rise of mobile technology and the widespread use of smartphones have increased the demand for security solutions and protection.
Mobile wallets, on the other hand, can help you keep your finances secure and safe by ensuring your sensitive financial data is encrypted on your device before it is transmitted or stored.
Most of the popular Mobile wallets are secure and can be used anywhere, eliminating the need to carry cold cash or cards.
Over the past few years, we've seen a lot of wallet options come to market but unfortunately only a few truly stand out as safe to keep your financial information safe and accessible.
Easy to use
The convenience of mobile wallets is what makes them so appealing. Transactions typically take place at the bank, where we wait in long lines and wait for a day or two until the payment is made, and then the money is eventually deposited in the beneficiary's bank account.
With mobile wallets, you don't have this problem because the transaction is already complete with the payment transferred from your bank account once the click is made on the wallet. This saves time as you don't have to keep waiting for a signature or other formalities while making payments.
Application of Mobile Wallets
When you have the means to carry out transactions at any time and from anywhere, mobile wallets have become a vital tool in every person's financial life.
Wallets provide users with the option to make payments using a variety of methods: bank account, debit, and credit cards.
Using Mobile wallets, customers have a stronger sense of security and there are various other applications of mobile wallets as stated below:
Transfer money to any Bank account

Make payment to any merchant

Mobile Recharge

DTH or Electricity bill payment

Credit Card bill payments

Utility Bill payment

FASTag Recharge

Donation

Buying Gift cards and Subscriptions

Loan repayment / Insurance Renewals

Municipal Tax payment
Conclusion
A mobile wallet is a digital system/app that is designed to simplify the use of payment methods in a very seamless way, using your smartphone or computer.
When it comes to shopping online, some consumers are scared of providing their credit card or banking information. Mobile wallets are aimed at these consumers who want to avoid the sharing of personal information by using an anonymous system.
A mobile wallet can be used for online purchases, but there are many other uses for it. We will see these trends growing in India as the world is moving toward cashless payments.
If you found this blog helpful then please share this blog with as many people as possible. To know more about mobile wallets then you can contact us at +91 84596 30022 or visit us at www.mplussoft.com. We would be delighted to help you!