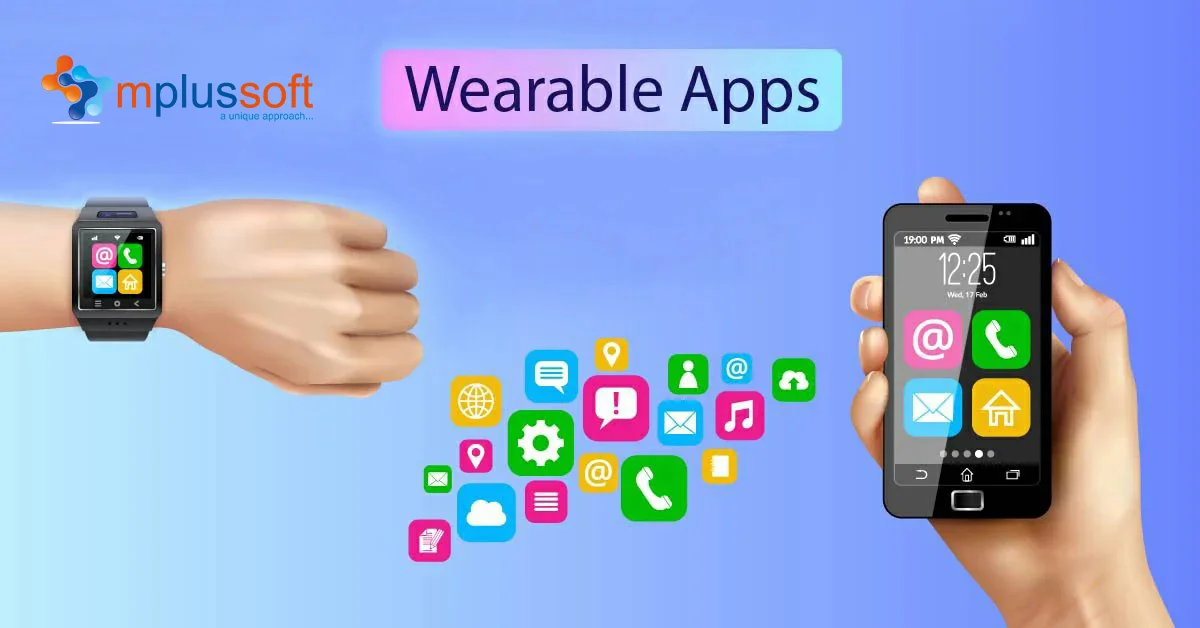 Wearable Apps
Wearable apps are the next trend in mobile app development. These applications are designed to be used by smartwatches, fitness bands, or other wearable devices. This article explores what wearable apps are, their key features, benefits, differences between wearable apps and smartphone apps, limitations of wearable apps, and finally concludes with the future of wearable apps.
What are Wearable Apps?
A wearable app is a type of smartphone application that can be installed on smartwatches or fitness bands to enhance its functionalities. Wearable apps can allow the user to monitor their physical health or check emails and messages with a new level of interactivity. This includes fitness trackers, smart bands, and even wallets with biometrics.
There are many ways that users can remain connected while they go about their daily lives using these apps. Apps like these have also become a platform for social and professional interaction for those who do not have time to check their phone quite often.
Wearable apps are different from smartphone apps because they are designed for small screens. These apps are connected to the smartphone through the internet/Bluetooth and can transfer data in order to complete, monitor, and analyze various activities or body processes.
They are perfect for people who are health-conscious and busy so fitness bands and watches become handy for them. Wearable devices such as the Apple Watch, Google Glass, and Fitbit are some of the common examples of wearable devices.
The wearable app industry is growing rapidly, according to the latest report by International Data Corporation (IDC) over the period of January to March in Q1 2021, the wearables market in India grew 170.3% shipping over 11.4 million units.
Wearable apps: What they offer
Tailored Notifications and updates

User-friendly UI

GPS Tracking System

Various tracking sensors

Privacy and security
Benefits of Wearable Apps
Productivity
Wearable apps help to increase productivity. The wearable app helps the users to get all types of notifications, updates, and reminders on their smart wearable devices. It is very beneficial to use these applications in order to improve your productivity and to make life easier.
Communication
Improves
Wearable apps promise to improve communication by getting critical information directly to your smartwatch, including email or WhatsApp updates. A glance at your smart device will keep you up-to-date with important business data, improving the way professionals work together.
Voice Assistance
Various Wearable devices usually have a voice assistant. The voice assistant has many features that are useful when running low on battery when in the middle of a traffic jam or during an important board meeting.
With a virtual assistant, you can have a conversation with your wearable apps just as you would with a human. It will learn your voice, figure out your preferences and get to know you. It simplifies user interaction, provides a more natural user experience, reduces typing, and is accessible from anywhere. It can also control multiple devices from a single place.
Makes you Healthy
Tracking your fitness progress is much easier than ever before with wearable apps. If you use these apps for achieving fitness, you can go further as the results can be tracked and improvements can be recognized in real-time. It helps individuals set their own fitness goals and push harder each time they workout making them look better and feel healthier.
It's easy to see what you have done for the day, week, or month through the app. These apps have effective reminders for people who would rather forget or may not be able to do enough physical activity due to personal circumstances.
Difference between wearable apps and smartphone apps
Wearable apps and smartphone apps are similar in appearance but not necessarily in functionality. This is because wearable apps have less processing power and small hardware while smartphone apps can utilize the full potential of the mobile device without any limitations.
Another main difference is that wearable apps have very small amounts of interaction with the user, they mainly fetch the data from the sensors or mobile phone itself and display it without any interaction.
The majority of mobile apps, however, are developed for interacting with users. They both can be used to access information through the internet to give you information like weather information, fitness updates, and stock prices. However, one app can be used as a companion while the other app is independent.
Limitations of wearable apps
Wearable apps have the potential to radically transform the way we live and interact with technology. But just as with other new technologies, there are also disadvantages. These disadvantages need to be understood if we are to use wearable apps responsibly and successfully.
Data Privacy
When it comes to wearable apps, the issue is not so much about functionality but rather the implications for data usage. As more and more companies push wearable devices into our life, there is a risk that these technologies will be used to gather information about us in an unwanted way.
This can include health data, location data, text messages and companies can access information about your working habits and tasks as well. This is all ideal for corporations who are trying to sell the data to earn money.
Many users are unaware of this and people are not sure how they will react if they find out that their private information is being sold to companies without their knowledge. Many organizations have raised privacy concerns regarding wearable apps also.
Battery life
Wearable apps are a fairly new way for users to interact with their devices. Unfortunately, they also have a large battery life problem. Many apps often make promises about how long the battery will last However, data shows that actual users get significantly less than this. This is especially true for fitness trackers and wireless heart rate monitors.
Battery life varies from app to app and device to device. However, the truth is most wearable apps don't provide accurate data about how long the battery will last.
What is the future of wearable apps?
Wearable apps are the next big thing, not many will realize this, but within the next few years there will be wearable apps that will update the fitness stats while you are exercising in real-time or ones that could tell you about medications a doctor has prescribed or allowing you to do everything from checking your vehicle fuel to paying for a cab ride.
Most people are completely unaware of this, but wearable app development is already on its way. We hope that this technology will change tremendously in the near future as many tech companies have been making huge efforts in bringing new functionalities to smart devices.
If you find this blog useful then please share this blog with as many people as possible. If you have any questions regarding this blog feel free to contact us at +91 84596 30022 or visit us - at www.mplussoft.com. We would be delighted to help you!