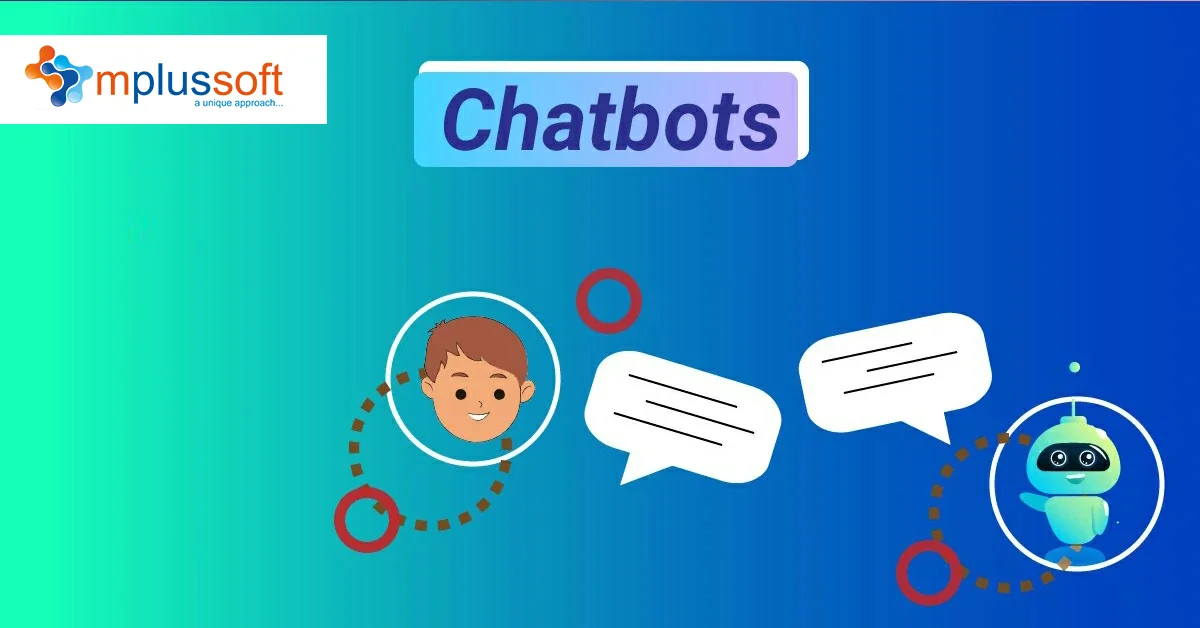 The Impact of Chatbots on the Digital World?


Did you know chatbots have been around for years already? If yes, is it possible you do not see how effective they are in the current digital business industry? Chatbots' effectiveness is essential to businesses because they can significantly improve business operations and generate significant revenue.
Here is why many companies are excited about the chatbots' potential in boosting sales. So, let's talk about chatbots. What are they? What kind of impact will they bring to the digital world? How will they change businesses? These are some of the questions that we'll try to answer in this blog.
What are Chatbots?
A chatbot is a piece of software built with artificial intelligence that simulates human conversation. Unlike a typical computer application that interacts with the user via mouse clicks, a chatbot is designed to simulate a human chat via text messages, voice messages, or digital assistants like Siri and Google Assistant. They can be programmed to handle customer service, messaging, website navigation, and many other types of interaction.
Chatbots have become increasingly popular in recent years, thanks to the emergence of Facebook Messenger and its "bots" feature. The Messenger platform powers Facebook's bots, but similar bots can be created for other platforms, like Slack and Microsoft's Skype.
Chatbots have a wide range of applications. They're used for customer support, social media interaction, data input, and just about anything else that requires someone to "talk" with a machine.
How do Chatbots work?
Chatbots are primarily designed to simulate human conversation. To do that, they need to understand natural language, and the best way to do that is by mapping it to an artificial intelligence (AI) algorithm. It recognizes language patterns such as commands, keywords, and others and then translates them into commands. They can also adapt and learn based on previous interactions. For example, if a customer asks a chatbot about a product by name, the chatbot will remember what the customer said the next time the customer requests the same question.
Types of Chatbots.
Chatbots have been praised for their fast, convenient support options, but their potential exceeds that. Chatbots can deliver a range of customer service experiences, from automated responses to in-depth, personalized support.
Rule-based chatbots
Rule-based chatbots are the most basic type of chatbot. They work with templates that allow users to enter information into a field, and the chatbot analyzes that information and responds accordingly.
For example, if you type "hello" into the text field, the chatbot might respond "how are you?" If you type "sorry" into the text field, the chatbot might respond, "I understand." Because the chatbot is interacting with users through a template, your responses need to be structured in a specific way to get appropriate responses from the bots.
Natural Language Processing (NLP) bots.
Natural Language Processing (NLP) bots are powered by artificial intelligence technology and machine learning. Artificial intelligence uses algorithms to analyze data.
NLP bots work in much the same way as Rule-based bots, but instead of analyzing text, they analyze speech. You say something to the bot, and the bot analyzer the words you say and extracts semantic meaning from them.
For example, Google Assistant can answer your questions and remind you about appointments. It can read your calendar for you and tell you when it's time to leave for the airport. It can also get information from the internet, like stock prices and weather reports.
Voice over chatbots
Voice bots are chatbots that execute in a voice-enabled platform. For example, Alexa, Cortana, and Siri are voice-enabled platforms for chatbots. These are designed to respond to voice input. They have an interface for text inputs as well.
The future of conversation using chatbots
Today's chatbots are becoming increasingly sophisticated. With advanced speech recognition, natural language processing, and machine learning, the ability to understand customer queries and take appropriate action has become possible. More than a few major brands are already using chatbots on their websites and social media. As chatbots become more sophisticated, brands will leverage them even more.
Chatbots offer several distinct advantages over traditional customer support and self-service channels.
Chatbots can answer questions faster:
A chatbot can answer customer inquiries almost instantly. A traditional customer service agent can only answer a customer's question after the agent receives it, and then it takes additional time to process the query. Chatbots help businesses reduce customer wait times, streamline customer journeys, increase sales, and improve marketing.
Chatbots offer 24/7 availability:
Customers can get answers to their questions whenever they encounter them. Chatbots can also interact with customers when companies are closed, allowing customers to talk to a representative at any time of the day or night.
Chatbots can efficiently solve customer queries:
A chatbot can identify a customer's need, process the query, and handle follow-up questions. A traditional contact center agent has to process each inquiry individually, leading to higher call volumes.
Chatbots can tailor their responses:
A chatbot can personalize customers' responses based on their preferences.
Chatbots offer better analytics:
A chatbot can provide detailed analytics on customer interactions. This can help brands understand the causes of customer complaints, improve customer satisfaction, and increase sales.
Chatbots are easy to build and maintain:
They are powered by artificial intelligence and can be updated easily. The development and maintenance of chatbot apps are significantly less expensive than other customer service solutions.
Chatbots improve customer satisfaction:
Chatbots can respond to customer inquiries almost immediately, improving customer satisfaction and reducing call volumes.
Cost-cutting:
Chatbots can also be used to reduce the cost of customer support. Businesses that automate routine customer service tasks can redirect their human agents to more complex inquiries, freeing them to focus on more complex problems.
Personalized Experience:
Chatbots can also enhance customized shopping experiences by suggesting products based on past purchases. Once customers provide their preferences, chatbots can offer products that are similar to their favorite items.
Use of Chatbots in Various Industries

Customer service:
Customer service chatbots are friendly, personal, and can handle various customer questions. They often save organizations money by reducing the need for customer service agents and quickly answering common questions.
Sales:
Chatbots can help salespeople by providing them with customer contact information, helping them prepare for sales calls, and reminding them of important follow-up tasks.
Marketing:
Chatbots can help marketers find customers by answering questions, sending automated emails, and using social media. They can also help with data analysis by suggesting the best audience segments to target and compelling content
HR:
Chatbots can be especially useful for HR by helping with onboarding and scheduling and handling some of the more ordinary and repetitive tasks employees have to complete.
Final thoughts

Chatbots are the hot new thing in technology. From social media interfaces to enterprise customer service platforms, chatbots are projected to fill various roles for the foreseeable future. Chatbots are poised to disrupt many markets.
They are already beginning to do so, and marketers should prepare for the change. By knowing your company's needs and deploying bots appropriately, you will drastically improve customer journeys and experiences.
If you like this blog, please share this blog with as many people as possible to help as many businesses as possible.
If you don't have enough time to deal with chatbots, then don't hesitate to contact us at +91 8459630022 or visit us - at www.mplussoft.com. We would be delighted to help you!